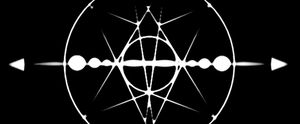 Arcaïde is the project based in France since 2001, of the composer Benjamin CECILIO, producer of electronic music and multi instrumentalist.
Arcaïde is a solo project but he collaborates regularly with other artists especially for the live performances and various cut-up of sounds improvisations.
Arcaïde is a strange experience of building atmospheric Dark cinematic landscapes, influenced mainly by fantasy literature, surrealism, dadaism and the strange sides of spirituality.
Arcaïde's music is like a magical journey progressing between melody, dissonance and bruitism, exploring the dark sides as luminous beyond sensory experience.