Backyard Ghost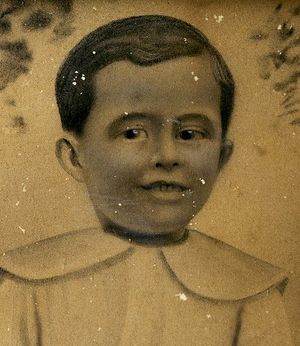 Backyard Ghost Is Joseph K, A Chicago Based Sound Artist, Starting Out In 1980 With Early Moog, Arp And Tiny Casio Synthesizers. He Was Mainly Influenced By Avant Garde, Classical, Electronic And New Wave Music And Began Recording Experimental And Frightening Noise Music Shortly Thereafter...

Over The Years He Has Matured As An Artist And Has Become The Unholy Master Of Synthesis That Only 30 Years Of Experience And Dedication Can Produce. He Currently Embraces Short Wave Radio, E.V.P, Cassettes, Found Objects, Field Recordings, Vintage Synths And Samplers And The Latest Software To Produce Dark ,Ghostly And Disturbing Soundscapes Of Pain, Isolation, Insanity;  All Things Unseen, Cloudy And Dim. He Also Has Several Musical Side Projects Including The Grave Dominion And Various Other Experimental Workings...

The Ghost May Be Summoned At backyardghost.com As Well As Manifesting On Facebook And Many Other Musical Sites...