Grist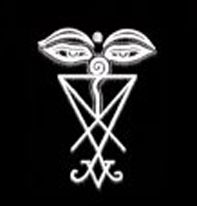 GRIST creates mono low-fi ritual dronescapes, combining elements of noise, dark ambient, psychedelia, and experimental improvisation. Each of GRIST's pieces are the sonic documentation of abyssic rituals, unplanned and unintentional, improvised from found sounds in an ego-obliterating black shamanic fugue. Slowly evolving dreams and nightmares fuse in GRIST's chaos-magickal audiomancy.
GRIST's ritual soundscapes have been released all over the world, from the Netherlands, to Italy, to Ireland, to Germany, to his home, Australia. He has collaborated with many sound artists internationally, including Wolfsduister, Nekrasov, IOIOI, Akoustik Timbre Frekuency, Abre Ojos, Illuminoscillate, Voidhanger, Xevnnizh, Demonist, Hsdom, and Videl.
GRIST is the solo ambient project of A Demon Sheen, whose other projects include HAARK, THE HORN, FORGOTTEN CAIRNS, MERGE INTO STRIPES, GNAUMGN, RAKSHASA, DEER HEAD APPARITION, A CLUSTER OF FUNGUS, and many more.